12-18-13; Wednesday
4:00 am, the alarm rings. We leap from bed to shower to taxi to train to another train to monorail to plane. We land at Shirahama Airport at 8:55 am and then pile into the vans again. It is raining and will rain all day, so that means we have a free day.
We drive to a large indoor market that sells fresh ocean produce of every shape and size. At the entrance sits an enormous panda stuffed animal. Panda related products are everywhere. As one souvenir T-shirt declares, "Shirahama is infested with pandas!" I haven't seen any actual pandas yet but I have seen a true infestation of panda cookies, cakes, toys, key chains, dusters, hats, blankets and giant pillows.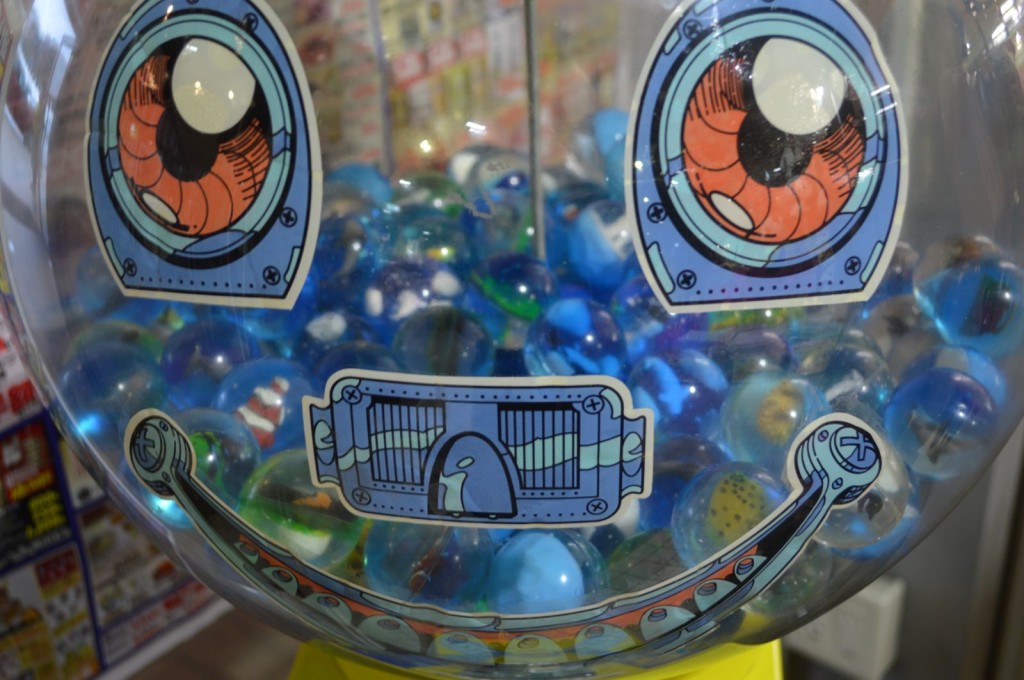 While the photo crew settles into a booth at Toretore Ichiba (http://www.toretore.com) to chat and smoke, I run around the market using my new Nikon D3200, (my first real camera ever!) to practice by photography skills by taking photos of fish: dried fish, pickled fish, fresh fish, pressed fish and even stretched fish. There are large tanks of swimming fish, tubs of squishy sea cucumbers and pools of lobsters and clams piled up on top of each other.
When the sushi bar at one end of the market opens, we all put in our orders and tuck into our tucker. The salmon and salmon egg donburi are very fresh and absolutely delicious! We have to wait for an hour after our meal for our hotel rooms to become available so I write and Elsa plays a video game called, "Papers Please," and pretends that she is an immigration official trying to support a revolution while staying alive.
"Hotel Seamore" is our destination and it is indeed perched on the shore of the sea. The hotel is a bit old, but our corner room is spacious and lovely with an amazing view of the ocean from the large plate glass windows that wrap around the room. Room 615 is set up like a suite with a separate genkan and hallway leading to the bath, toilet and main room.
The beds are very comfortable and I crawl under the covers to sleep away most of the day as I have come down with a sore throat that drops my voice an octave or two. My daughter says that I now sound like a heavy smoker. ( Land of Counterpane )
I wake up in time to join the crew at a yaki-niku restaurant where we grill tender slices of beef and vegetables over the fire in the middle of the table. We eat our fill and then head back to the hotel to catch up on email using the free Wi-Fi in the lobby.
Finally, we head downstairs to enjoy the wonderful hotel onsen. The outdoor tubs are especially lovely and we prop our elbows on the fresh smooth cedar and listen to the waves splashing on the rocks directly below.
Tomorrow, we are off to "Kushi-Moto;" perhaps we will se the source of the dango on a stick!